Nationally Recognized Firm
Our goal is to win your trust and your case.
Montgomery County Car Accident Lawyer
Nationally Recognized Firm. Available 24/7. Call
(610) 492-7155

.
​Were you or a loved one injured in an auto accident? With the help of a Montgomery County car accident attorney at our office, you can seek financial compensation to help you move forward. We have been serving the greater Southeastern Pennsylvania areas since 1963, during which time we have successfully obtained million-dollar settlements and verdicts for our car accident clients.
Mayerson Injury Law, P.C. serves injury victims throughout Montgomery, Chester, and Berks counties, including Collegeville, Royersford, Boyertown, Gilbertsville, Douglassville, Ephrata and Phoenixville, from our office in Pottstown.
---
Contact our team online or call us at (610) 492-7155 to get started today. Our car accident attorneys in Pottstown serve clients throughout Montgomery County and beyond.
---
What to Do After a Car Accident in Montgomery County
A car accident is a jarring experience. Most people, even those not injured, feel dazed for hours or even days afterwards. It can be easy to let things go by the wayside. However, there are several things you should do in the aftermath of a car accident protect your interests.
Car Accident Checklist
If you've been involved in an auto accident in Montgomery or Chester County make sure to do the following, or ask a loved one to do it for you:
Call the police. Even if the vehicles appear driveable and there do not appear to be any serious injuries, the police are in the best position to document the accident and make sure the drivers properly exchange insurance information.
Get the exchange sheet from the police. This is not the full police report but contains important information regarding the involved drivers and vehicles, the applicable insurance policies, and the time and location of the crash. It also identifies the police department and individual officer responding to the crash and may include the names of witnesses.
Get contact info for witnesses to the accident. It does not always show up in the police report. Start thinking about a list of family members and friends who can testify as to how your injuries affected your life.
Take pictures of the vehicles, the scene, and any visible injuries you have. Except for the most serious accidents, police usually perform only a cursory investigation. They often do not take pictures. The pictures you take may end up being the only available evidence.
Contact your own auto insurer to get a claim number. Give this number to any doctor or medical provider you see. If you don't own a car, see our prior post on first-party medical benefits.
You have medical coverage so get checked out, even if your symptoms seem minor. Tell the doctor about every symptom and when it started.
You will probably be contacted by the other driver's insurance company. Do not give a statement.
After the accident, if you have any pain or post-concussive symptoms like confusion, dizziness, headaches or vision problems, ask to be taken to the emergency room. If you develop any problems in the days following the accident, seek immediate medical treatment. If you cannot get in with your family doctor, consider an urgent care facility or the emergency room.
Reasons to File a Car Accident Claim
A case can be filed if your accident was caused by another motorist's negligent or reckless driving behaviors, which can include:
Failing to signal while turning or changing lanes
Disobeying traffic signs / signals
Distracted driving / texting and driving
Driving well above or below the posted speed limit
Improper / excessive lane changing or passing other cars
Driving while drunk or drugged
Proving liability is key to recovering maximum compensation. At Mayerson Injury Law, P.C., our legal team has been serving injured clients since 1963 and has extensive experience in this area of the law. Schedule a free consultation today and get started on your compensation claim.
Do I Need a Car Accident Lawyer?
While you can file a case on your own, it's a known fact that having a personal injury attorney on your side not just increases your chances at a favorable outcome, but the settlement offer is typically higher as well. This is because a seasoned personal injury attorney will have the experience needed to gather the evidence of your case and present it in a way that will directly show your injuries were sustained due to the car accident at hand. Plus, having a seasoned attorney on your side can take the burden off of your shoulders so you can focus on healing.
What Types of Things Can I Get Compensated For?
After a car accident in Pennsylvania, you may be compensated for the following damages:
Medical bills and ongoing medical treatment
Property damage
Lost wages due to the inability to work
Under Pennsylvania's no-fault insurance system, compensation is only awarded for injuries. Anyone can pursue a claim against an at-fault driver for compensation related to property damage. An individual is also not permitted to get compensated for emotional damages as part of an accident claim. They can, however, be compensated through punitive damages for pain and suffering.
Who Pays for My Damages?
Pennsylvania follows a version of a "no-fault" car insurance system. Basically, this means that your own insurance company will pay for any bills related to damages you sustained in a car accident, regardless of whether you are at fault or not.
Typically, the only way you can pursue the at-fault driver in a claim is if your injury is deemed serious, such as:
Significant disfigurement
Broken bones
Permanent limitation of the use of a body part
Significant limitation of use of a body function
Substantial Disability for 90 days or more
In Pennsylvania, you are obligated by state law to cooperate with your own insurance company. An experienced car accident attorney will work to ensure that the insurance company has all the necessary evidence from you and that you are being offered a fair amount of compensation for your injuries.
Related Reading:
We'll Review Your Auto Accident Case for Free!
Don't hesitate to find out how much your auto accident claim could be worth. Our Montgomery County car accident lawyers have the insights and tenacity to help you assert your rights against a stingy insurance company. Find out if you can file a strong car accident claim!
Recommended Reading
---
See what we can do for you after a car accident by contacting Mayerson Injury Law, P.C. Our car accident lawyers in Pottstown serve clients living throughout Montgomery County and beyond. Call (610) 492-7155 today.
---
Pennsylvania Car Accident FAQ
Who Decides Where My Vehicle Gets Repaired?
Where your vehicle is repaired will be determined by the insurance company paying for the repairs. Every insurance company has its own policy on this matter. While some may allow you to choose where to have your vehicle repaired, others have preferred providers.
When Are Punitive Damages Awarded?
Someone injured in a car accident may be awarded punitive damages by a court. These damages are meant to award the plaintiff in a personal injury lawsuit and punish the defendant if their conduct was malicious or willful. For instance, punitive damages may be awarded if the at-fault driver was under the influence of drugs or alcohol at the time of the crash. In Pennsylvania, the general rule of thumb is that punitive damages should not exceed 10 times the actual damages awarded.
How Much Will I Pay in Attorney Fees?
In our experience, many individuals feel like they can't afford a personal injury attorney after being injured. You're already trying to get proper compensation for your medical bills and lost wages, so how could you afford an attorney? Well, we have good news for these individuals. Most personal injury attorneys, including the ones at Mayerson Injury Law, work on a contingency fee basis. This means that, when clients come to us, they don't pay any legal fees unless we help win them compensation.
How Long Will My Car Accident Case Take?
Every car accident is different, therefore it is nearly impossible to predict how long it will take to resolve your case. Depending on the circumstances, a car accident claim can take anywhere from a few months to several years from start to finish. With that being said, there are several factors that will influence your case's timeline, such as the extent and severity of your injuries, the length of your medical treatments, the amount of evidence proving the other party's fault, and whether or not your case goes to trial. During a free consultation, an attorney from our firm can review your case with you and help you get a rough idea of what to expect.
What Is Limited-Full Tort?
In approximately 1990, our legislatures passed a law enabling insurance companies to sell a type of automobile insurance called "Limited Tort." The intent of the law was to contain what was perceived as the spiraling cost of automobile insurance.
In exchange for an approximate 20% reduction in premium cost, a person who selects Limited Tort coverage has waived their right to receive compensation for any Non Economic Losses. However, a person with a Limited Tort policy may still make a claim for, and collect, all their Economic Losses.
Economic Losses:
Lost wages
Unpaid medical bills (co-pays)
Collision damages.
Non Economic Losses:
Loss of life's pleasures
Disfigurement
Any pain or suffering
​Thus, if you sustain an injury in an automobile accident due to the negligence of another driver, and you have a Limited Tort insurance policy, you may be limited to make a claim only for your out-of-pocket expenses. This may also make it nearly impossible to find a lawyer to represent you on a contingency fee basis as it is unlikely that the lawyer will be able to earn a fee.
However, there are exceptions to Limited Tort. For instance, if you sustain a serious impairment of a bodily function, you may be deemed to "overthrow the Limited Tort threshold." Generally, such an injury must be more than a simple whiplash injury and usually involves the need for medical care over an extended period of time. If you are unsure if you have a limited tort case, speak with an experienced Pottstown car accident attorney serving Montgomery County and beyond.
---
Call (610) 492-7155 for a free consultation with a Pottstown car accident lawyer serving those injured in Montgomery County and beyond.
--- Even though the insurance company gave us the run around, Ben was able to make sure he obtained a settlement for me in the end.

Erik K.

Not only did Ben resolv the claim with all parties quickly, he got me a settlement for above and beyond what I thought possible.

Kris

They went over and above having my files reviewed and kept me aware of their progress.

Constance S.
Proven Advocacy in Pottstown Since 1963
Not sure if you have a case? Mayerson Injury Law, P.C. can review your case completely free of charge, so don't hesitate to contact an auto accident lawyer at our office to schedule an appointment. Are you ready to take the first step in pursuing justice? Don't hesitate to contact our team today.
Wherever you are located in Southeastern Pennsylvania, we are ready to travel to you if necessary to discuss your legal rights and options, and we operate on a no recovery, no fee basis. Get decades of legal experience on your side today— Contact Mayerson Injury Law, P.C.
---
Time is of the essence. Call (610) 492-7155 before your accident case expires.
---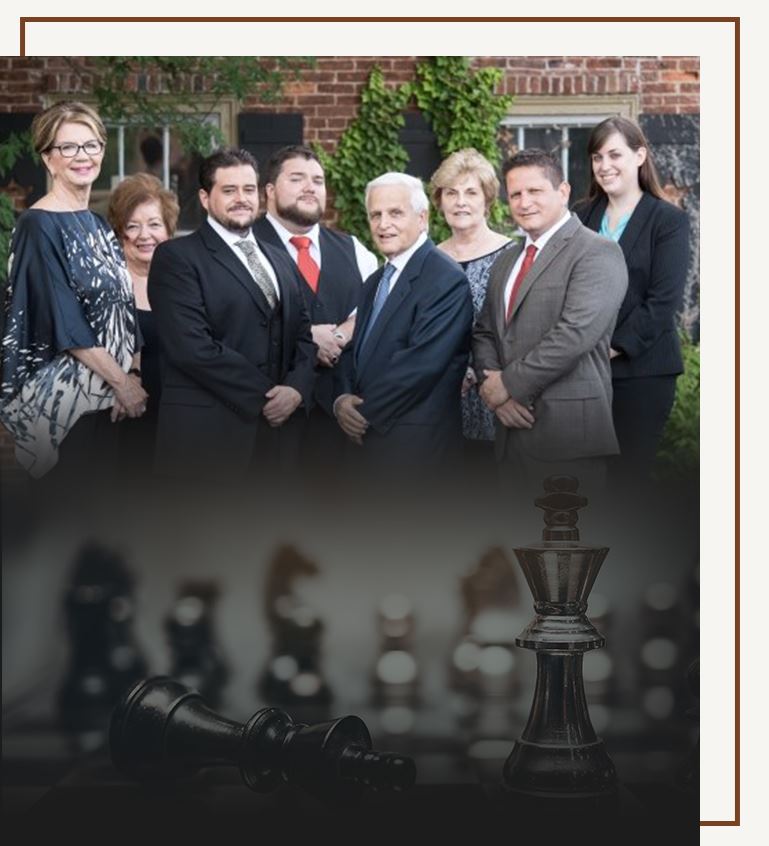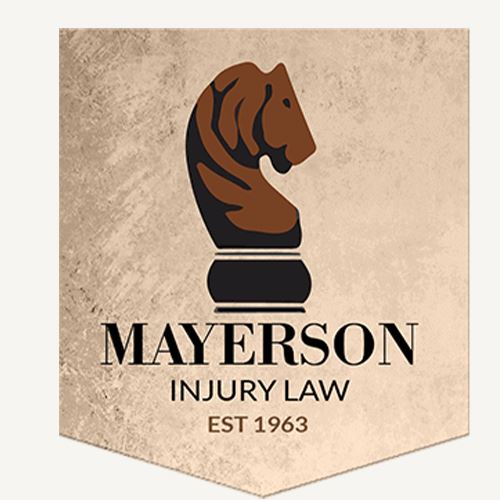 Why Choose Mayerson Injury Law?
We are not a big box law firm operating on volume, assigning cases to inexperienced lawyers

Record Breaking Results Dating Back to 1963

Largest Insurance Bad Faith Verdict in Pennsylvania History, Entered by a Trial Court Judge Sitting as the Fact Finder

We are Pottstown's preeminent personal injury law firm with over fifty 5-Star Google Reviews from real personal injury clients

We are a boutique law firm with decades of experience battling insurance company tactics

You Won't Pay Unless We Recover Compensation For You

If You Can't Travel, We Will Come to Your Home or Hospital

We Offer Free & Confidential Case Evaluations
Schedule A Free Consultation