Nationally Recognized Firm
Our goal is to win your trust and your case.
Pottstown Slip & Fall Lawyers
Premises Liability Cases in Montgomery, Chester & Berks Counties
If you were injured in a slip and fall accident that occurred on another person's property - even if it was government property - you may be entitled to compensation. Speak to a Montgomery County personal injury attorney at Mayerson Injury Law, P.C. to learn more.
---
When you contact our office today, your first consultation with a lawyer will be provided completely free of charge, so call (610) 492-7155 now!
---
Types of Cases We Handle
Throughout Southeastern Pennsylvania, including but not limited to Montgomery, Chester, and Berks counties, including Collegeville, Royersford, Boyertown, Gilbertsville, Douglasville, and Phoenixville. We provide top-notch legal representation to victims of slip and fall injuries.
Just some of the many types of claims we handle in this area of the law are:
Slip-and-fall accidents
Trip-and-fall accidents
Falls on stairways
Falls on uneven pavement
Falls caused by loose railings
Injuries from falling objects
Injuries from collapsed structures
We prepare every case as if it will go to trial in order to ensure that our clients stand the best chances at receiving the full amount of compensation to which they are owed. Generally, slip and fall cases can be resolved prior to trial; however, should your case require a courtroom appearance, you can be confident that we are prepared to represent you.
Slip and Fall Injuries
Due to the nature of slip and fall injuries, some victims can walk away with minor injuries. In other cases, however, victims may be left with life-altering injuries that some may never fully recover from. There are many kinds of physical injuries one might receive from this kind of accident, including, but not limited to:
Broken or fractured bones
Injuries to the spinal cord and neck
Twisted or dislocated knees and ankles
Joint damage
Long-term head trauma and brain injuries
Bruising, scratches, and scrapes
Memory loss
Herniated disks
Shoulder dislocations
Wrongful death
---
Injured on property? Reach out to our premises liability attorneys in Pottstown at Mayerson Injury Law, P.C. at (610) 492-7155 today. Your initial case evaluation is free of charge.
---
What to Do if You're Injured on Someone Else's Property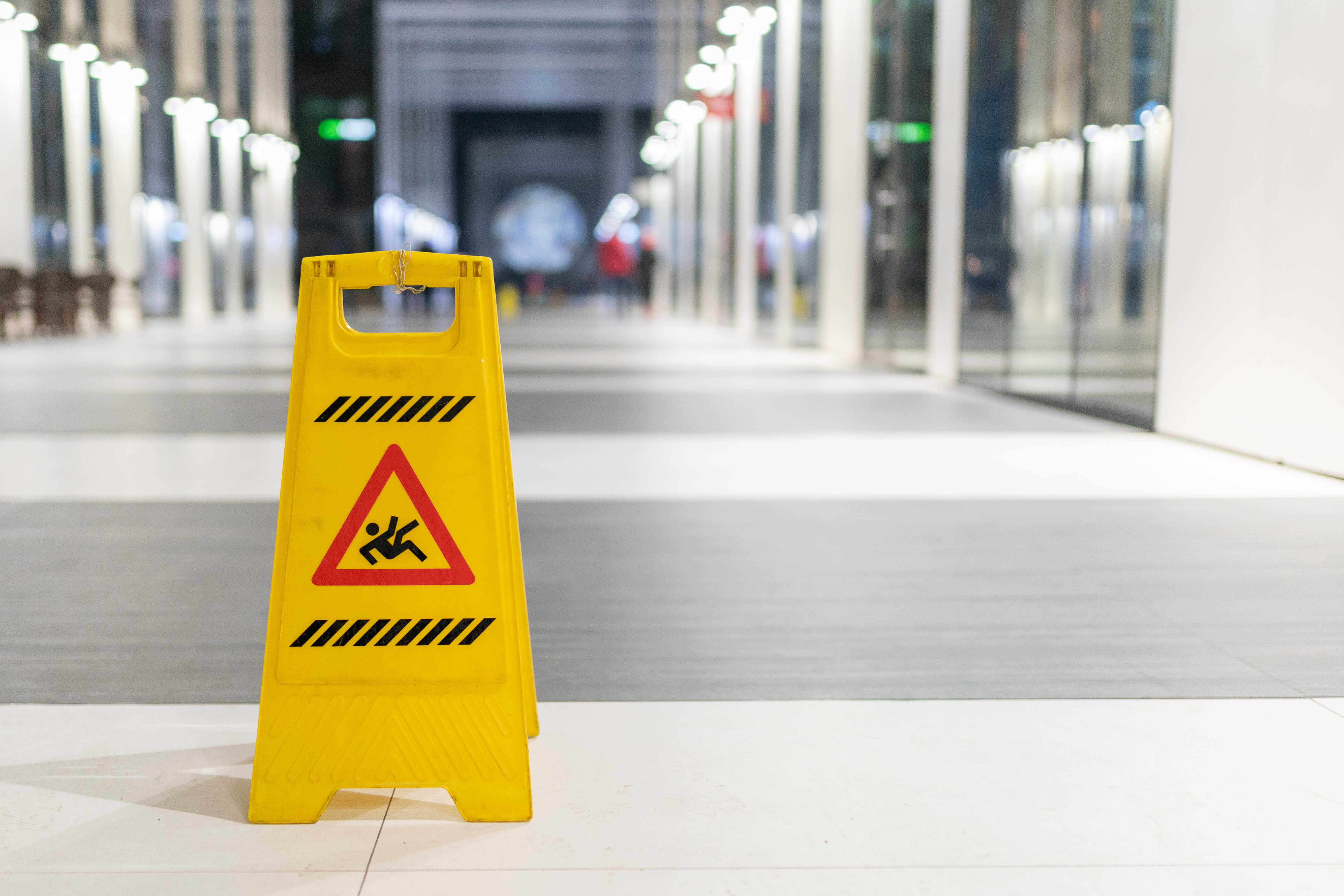 While the law establishes the rule for premises liability, you may still not have the right to claim compensation for your injuries. For instance, if you were trespassing or committing a criminal act, you won't be able to sue for damages. However, if you do have the legal right to be on the property and you can show that the property owner was negligent, you may be able to make a successful claim for damages with the help of an experienced personal injury attorney.
Before you call a personal injury attorney for help with your case, there are certain steps you should take immediately after the accident to ensure your case is as strong as it can be.
Collect Evidence at the Scene
Immediately after the accident, you should begin collecting evidence of the accident. This includes taking photographs of the area in which your accident occurred. You should take close-up pictures of anything that played a part in causing the accident, such as a wet floor, a hole in the ground, or a damaged handrail. Pictures will go a long way toward helping you prove your case, so get as much visual documentation as possible.
Gather Contact Information
You can also help your attorney prepare for your case by collecting the names, addresses, and phone numbers for any witnesses to the incident. Additionally, you should collect the same contact information for the property owner and also obtain information about his insurance coverage.
These details will help you and your lawyer file a claim more efficiently. If the case goes to trial, the process will run more smoothly if you already have information about witnesses to your accident.
Ask for a Copy of the Police Report
When the police arrive to investigate the accident, they will also take photos and they will interview those involved in the accident. This means their official report will outline both sides of the same story. You should request a copy of the report to ensure your statements are accurate, but also so you and your lawyer can examine what the property owner had to say about the accident.
This will make it easier to prepare for your claim and a possible civil lawsuit by helping you see how the property owner plans to defend himself.
Seek Medical Attention
Whether you feel injured or not, you should submit to a medical evaluation as soon as possible. While some injuries, such as a broken wrist or sprained ankle, may be immediately apparent, it can take other injuries more time to manifest symptoms. Traumatic brain injuries, neck injuries, and spine damage are all very serious conditions, which can take hours or days to manifest. A medical exam can identify signs of these injuries much sooner than you would observe them through feeling the symptoms.
Additionally, waiting to undergo a medical examination or to receive treatment will be viewed unfavorably by the insurance company and the courts. Often, people try to maximize their injuries to obtain a higher settlement by delaying treatment. The law calls this contributory negligence and it can negatively impact your case. If your case goes to court and the defense can establish your contributory negligence, you may be limited in how much you can receive for your damages. In some situations, the judge may dismiss the case altogether.
Contact an Attorney
Once you've taken the time to undergo a medical evaluation and begin treatment, you should think about how you want to proceed with your case. Shortly after the accident, a representative from the property owner's insurance company will contact you. They will try to get you to sign off on an early settlement offer, knowing that you have no further right to seek compensation once you accept an offer.
While this will be a way to get a quick cash settlement, it won't be enough to cover all of your damages. The insurance company will typically try to save as much money as possible by offering a settlement, before the full extent of your injuries and required treatment is known.
What if I Slip and Fall on Government Property?
If you slip and fall and are injured on government property, the government may be held responsible for your injuries. You may have a case if you are able to prove that the government was negligent and that their negligence resulted in your injury.
There is a strict process when it comes to filing injury claims against the government, so it is important to have an experienced slip and fall attorney by your side to help prepare your case. From proving negligence, filing a formal notice of injury, and knowing deadlines, Mayerson Injury Law, P.C. can help you.
Contact the Legal Team at Mayerson Injury Law, P.C. Today!
At Mayerson Injury Law, P.C., we advocate for our clients to the fullest degree of the law. We are so committed to helping you obtain the compensation you are rightfully due that we will not ask for any upfront fees to cover our legal services. In fact, you will only be asked to reimburse us for our time and effort once we have obtained a favorable result on your behalf. If, for some reason, we are unable to help you settle your personal injury case favorably, we will ask nothing for the legal services that we provided to you. Even though the insurance company gave us the run around, Ben was able to make sure he obtained a settlement for me in the end.

Erik K.

Not only did Ben resolv the claim with all parties quickly, he got me a settlement for above and beyond what I thought possible.

Kris

They went over and above having my files reviewed and kept me aware of their progress.

Constance S.
Why Choose Mayerson Injury Law?
We are not a big box law firm operating on volume, assigning cases to inexperienced lawyers

Record Breaking Results Dating Back to 1963

Largest Insurance Bad Faith Verdict in Pennsylvania History, Entered by a Trial Court Judge Sitting as the Fact Finder

We are Pottstown's preeminent personal injury law firm with over fifty 5-Star Google Reviews from real personal injury clients

We are a boutique law firm with decades of experience battling insurance company tactics

You Won't Pay Unless We Recover Compensation For You

If You Can't Travel, We Will Come to Your Home or Hospital

We Offer Free & Confidential Case Evaluations
Schedule A Free Consultation