Janice Capoferri Sudzina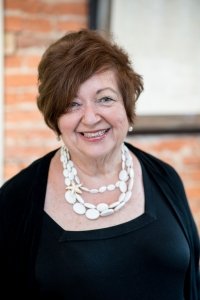 Janice Capoferri Sudzina started working with Mayerson Law Offices in 1983, and was soon promoted to the firm's Pre-Litigation Department where she continues today. Janice is a key liaison between the attorneys, staff and clients. She has extensive knowledge of the Motor Vehicle Financial Responsibility Law (auto insurance statute), peer review procedures and subrogation to assist in the handling and management of our injured clients' medical and liability claims. Additionally, Janice is skilled at being able to look at large client files, identify any missing records or bills, and how to best secure those missing documents to complete a settlement package.
Janice is the proud mother of two daughters and a son, who have each succeeded in their chosen careers. Janice now has three grandchildren, the true joy of her life.
Janice is a member of St. Michael's Byzantine Catholic Church where she served as a Sunday School teacher for fifteen years. She enjoys travel, art history and reading.